Main Menu    Labelling Interface    Rules
Rule 11
Don't label any polygons if there is no agriculture to label.
You will often encounter sites that have no agricultural fields in or overlapping the target area. In these cases, all you have to do is press save, and go on to the next site. The same holds true for tree crops (Rule 6), which you should just leave unmapped.
Here is an example of a site with no agriculture in it.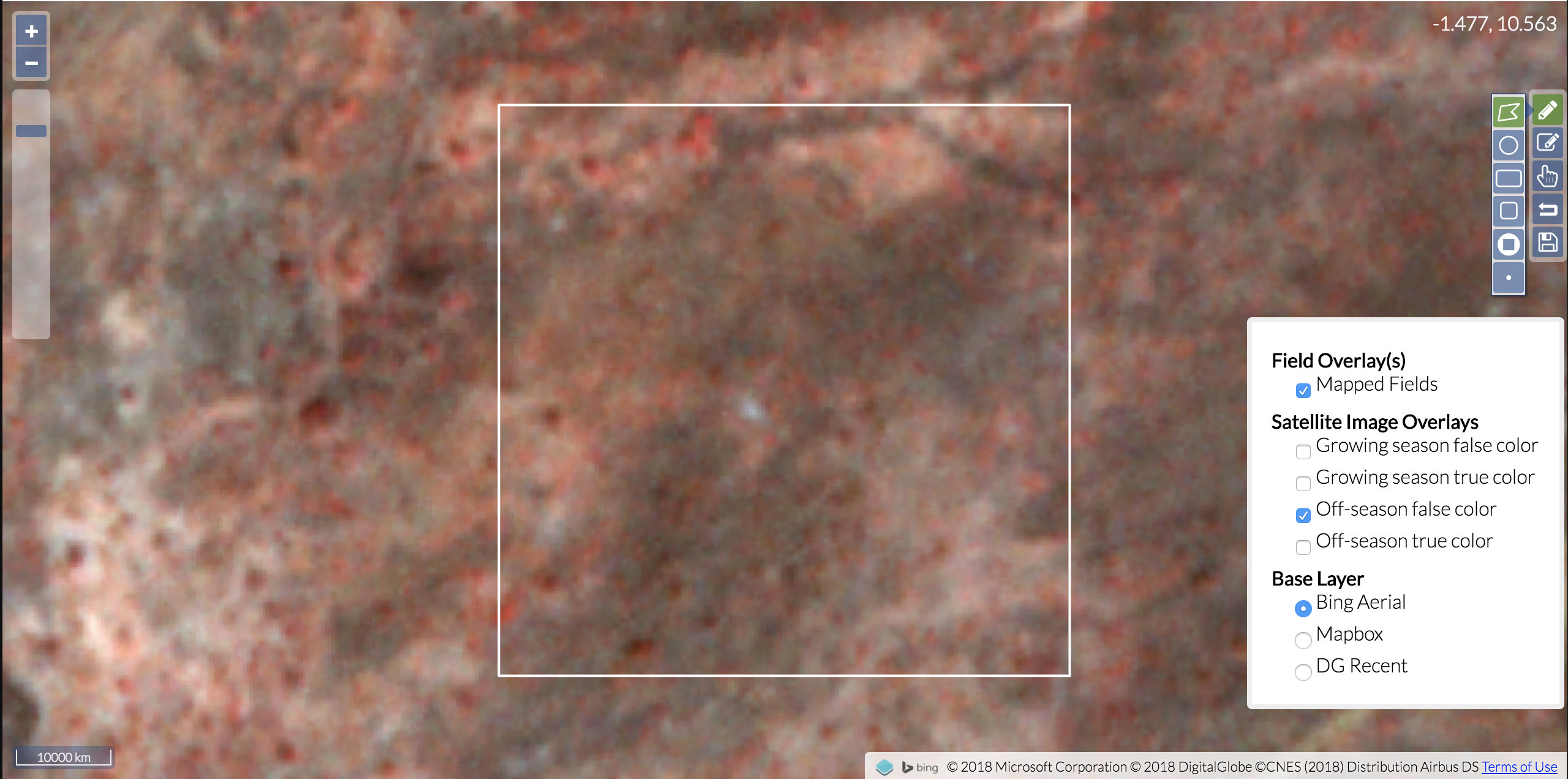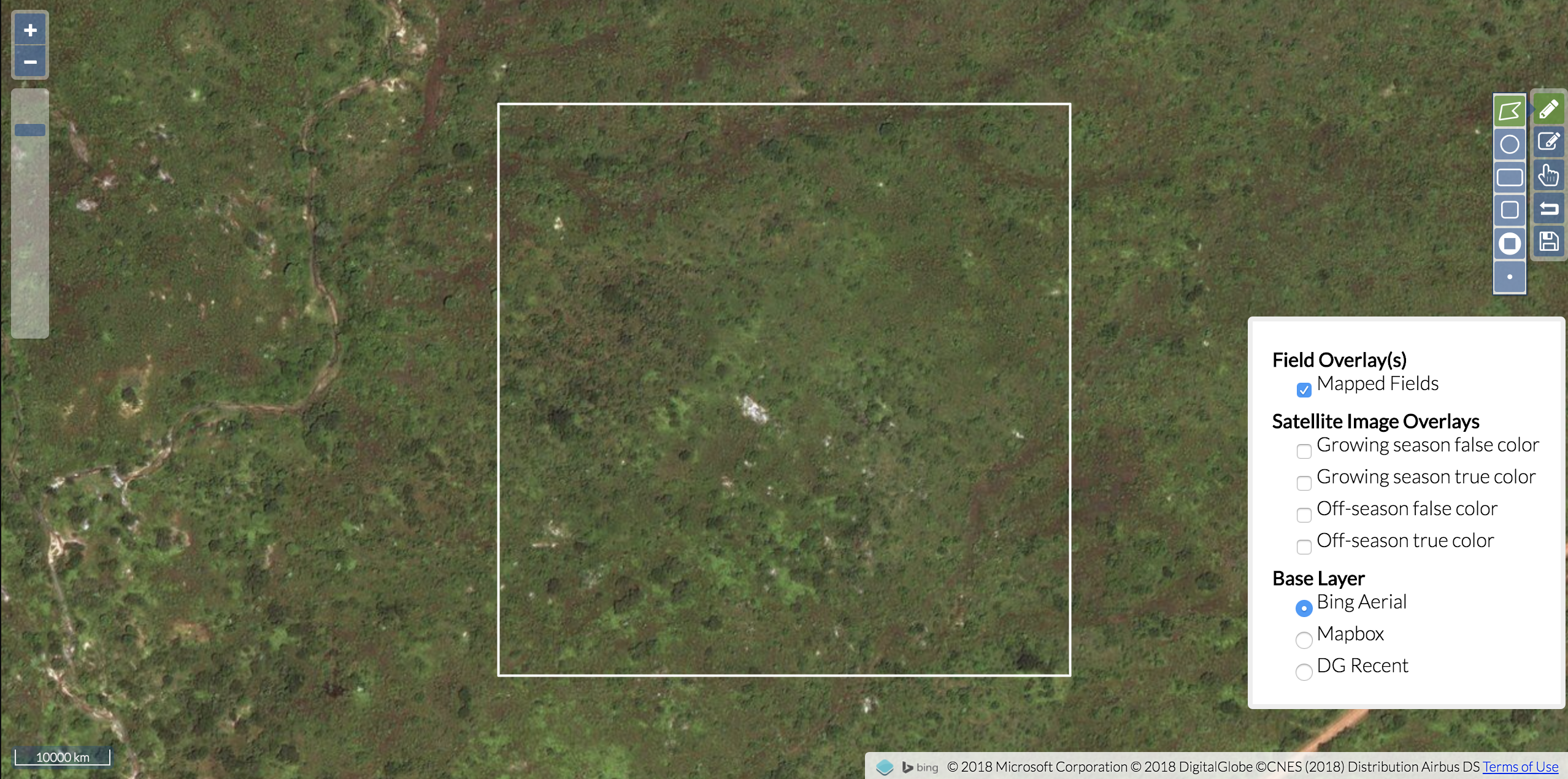 ---